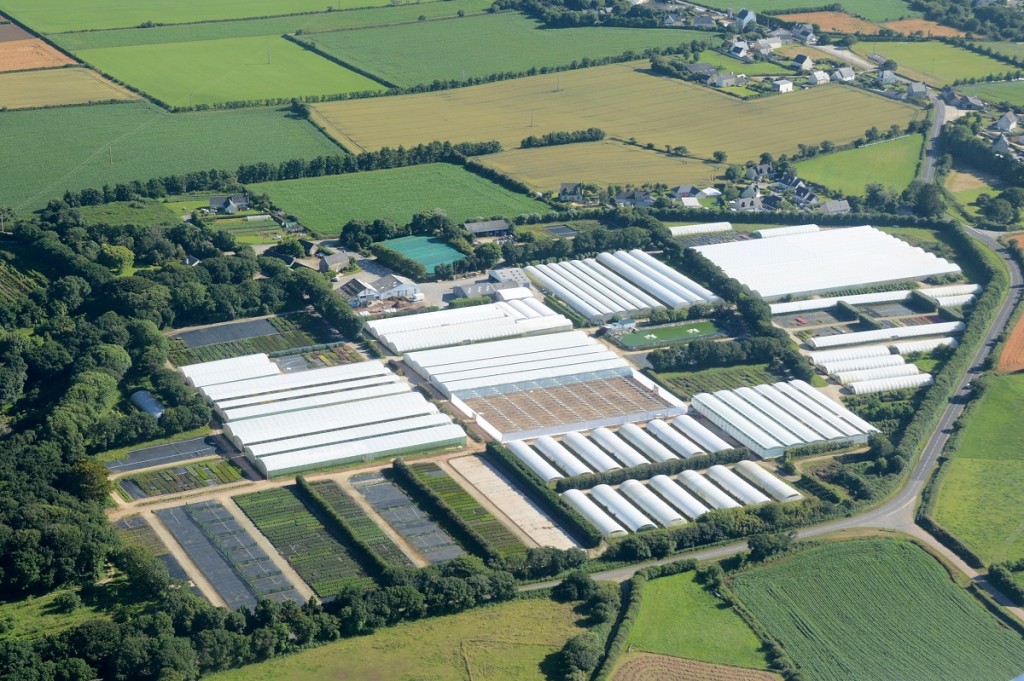 Les Pépinières Stervinou Today
A pioneer in the development of ericaceous plants, Alain Stervinou has the benefit of over forty years of experience in his field.
The nursery is known in France and abroad primarily for its Camellia production: every year, over 50,000 cuttings and grafts are made from the nursery's mother plants, which have been collected from around the world. About 200 varieties of Camellias are currently in production, representing a meticulous selection of the most attractive and disease-resistant plants.
Other specialties of the nursery include its Rhododendrons (an annual production of 25,000 plants representing more than 100 varieties), Japanese and Chinese Azaleas, Magnolias, Hydrangeas, and a wide range of shrubs, which you may discover on this web site.
Production takes place on about fifteen hectares at Kerguelen in Guipronvel, a small village located in the north of Finistère, Brittany's north-westernmost department. The mild climate and acid soil of this location are particularly favourable for the growth of ericaceous plants. The Stervinou nursery employs between fifteen and twenty workers year-round, who between them manage the production and shipment of thousands of plants to France and other European destinations.
The client base of the nursery is composed primarily of professional nurseries, garden centres and landscape companies, but also includes numerous individual collectors.